SAVILE ROW: NOT THE ONLY DESTINATION FOR GENTLEMAN'S SUIT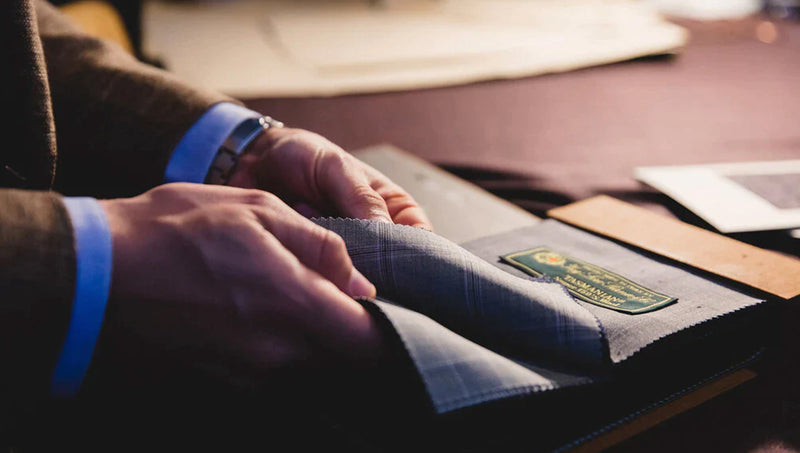 What is a Savile Row?
Savile Row: that most illustrious and renowned row of bespoke tailors, nestled in the heart of London's Mayfair. Tailors began doing business there in the late 18th century and, ever since, it's been an international hub for luxury menswear. A number of its boutiques have called it home for countless years: Henry Poole & Co., Anderson & Sheppard and Davies & Son, to highlight but a few, are names that have become synonymous with the street.
A timeless tradition: Savile Row's heritage of quality
Savile Row's best tailor: who will you choose?
Over the years, new kids have arrived on the block, from JP Hackett, to Cad & The Dandy and more recently, the first all-female tailor on Savile Row, The Deck London, arrived to help shake things up.

Beyond the row, contemporary tailors are proving that while the best in bespoke tailoring may have begun on Savile Row, it certainly doesn't end there.

Jack Davison Bespoke, founded in 2017 by Jack Stammers and Will Davison, is in the vanguard taking the industry in new and innovative directions. Jack and Will met while learning their trade at Thom Sweeney, and it was here that they developed a shared ambition: to take the flair of Mayfair to the City of London, an area full of style-conscious professionals in need of a bespoke tailor on their doorsteps. It seemed like an obvious move to make, and they weren't mistaken.

Jack Davison Bespoke has since become the City's favoured sartorial solution to bespoke and made-to-measure luxury menswear; a modern, forward-thinking establishment combining the very best of Savile Row's age-old techniques and skills with a friendly, accessible approach to the tailoring experience and a fresh, contemporary edge to the cut.
Leaving the confines of Savile Row behind, Jack and Will are hands-on, personally overseeing the whole process with clients from consultation through to completion. Jack Davison Bespoke is a distinct tailor, pushing the boundaries of traditions, cuts, finishes and combinations, and helping clients to work out exactly what is best for them. In short, Jack Davison Bespoke offers a new take on a centuries' old tradition, taking all that is best from Savile Row, and making it even better in the City. For the very best in men's tailoring in London, book a consultation today.