Why Choose Jack Davison Bespoke for Your Wedding Suit? Your Ultimate Guide to the Perfect Wedding Attire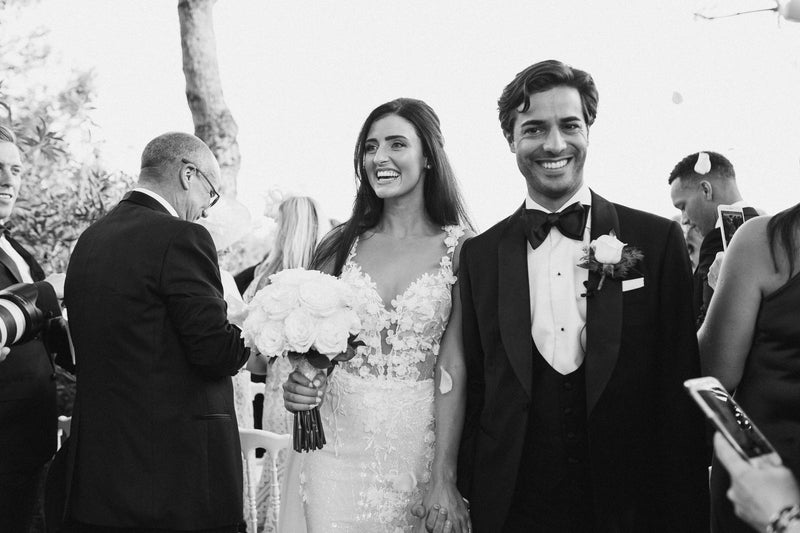 Planning a wedding can be a thrilling experience, but it also involves meticulous attention to detail. One of the most important aspects of any wedding is the attire, and as the groom, your wedding suit is a reflection of your personal style and the overall tone of the event. If you're looking for a bespoke wedding suit that exudes elegance, quality, and craftsmanship, look no further than Jack Davison Bespoke. In this blog post, we will explore the reasons why Jack Davison Bespoke should be your top choice for your wedding suit, and how their services can help you achieve the perfect look for your special day.
Exquisite Craftsmanship and Attention to Detail
When it comes to your wedding day, you want nothing less than perfection. At Jack Davison Bespoke, perfection is their mantra. With years of experience in creating bespoke suits, their team of skilled tailors and craftsmen pay meticulous attention to every detail to ensure that your wedding suit is impeccably crafted to your exact specifications. From the choice of fabric and lining to the stitching and finishing touches, every aspect of your suit is carefully crafted to ensure it fits you like a second skin and reflects your unique style.
Unmatched Quality and Luxurious Fabrics
Quality is paramount when it comes to a wedding suit, and Jack Davison Bespoke delivers nothing but the best. They source their fabrics from renowned mills around the world, known for their premium quality and luxurious feel. Whether you prefer classic wool, soft cashmere, or elegant silk, Jack Davison Bespoke offers a wide range of high-quality fabrics for you to choose from, ensuring that your wedding suit not only looks extraordinary but also feels comfortable to wear on your big day.
Personalised Service and Expert Advice
At Jack Davison Bespoke, you are not just another customer; you are a valued client. They take pride in offering personalised service and expert advice to help you create the perfect wedding suit that suits your individual style, body shape, and preferences. From the initial consultation to the final fitting, their experienced team will guide you through the entire process, helping you make informed decisions about the style, fit, and details of your suit. They understand that your wedding day is a once-in-a-lifetime event, and they go the extra mile to ensure that your wedding suit is a reflection of your personality and makes you feel confident and comfortable.
Unlimited Design Possibilities
With Jack Davison Bespoke, the design possibilities for your wedding suit are virtually endless. Whether you prefer a classic, timeless look or a modern cut their team of expert tailors can bring your vision to life. From the lapel style and button configuration to the pocket style and lining color, every aspect of your suit can be customised to create a truly unique and one-of-a-kind piece. Their attention to detail and commitment to excellence ensure that your wedding suit will be a true masterpiece that will make you stand out on your special day.
In conclusion, choosing Jack Davison Bespoke for your wedding suit is a decision that guarantees unmatched craftsmanship, quality, and personalised service. From the exquisite fabrics and attention to detail to the unlimited design possibilities and expert advice, Jack Davison Bespoke is dedicated to creating the perfect wedding suit that reflects your unique style and makes you feel confident and comfortable on your wedding day.