FESTIVE FASHION: THE SMOKING JACKET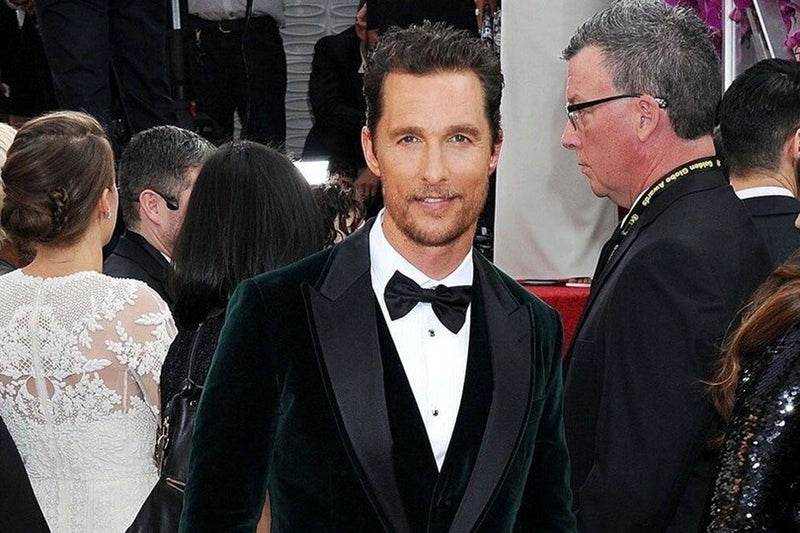 'Tis the season to... don a festive velvet smoking jacket, the perfect way to decorate any party outfit to perfection.  

 

The velvet smoking jacket as we know it today has a fascinating history, and its emergence harks back around four hundred years. When trade routes first opened between the East and the West, all manner of specialised luxury goods began to make their way over to the Western world, including tea, tobacco, spices, and luxurious fabrics.
These fabrics included opulent silks and lavish velvets which soon gained popularity among the well-to-do.  The smoking jacket earned its name as the jacket worn to protect its wearer from the smell and ash of tobacco, whilst indulging in an after-dinner pipe or cigar. The first smoking jackets were longer, more decadent, with extra embellishments and an appearance almost like a dressing gown. As the years went by, the jacket left the drawing rooms and became shorter and more fitted, more akin in cut to the dinner jacket style, with rope shoulders and shawl lapels. It became associated with Hollywood glamour, seen on red carpets, and viewed as a luxurious alternative to the tuxedo. The most classic iterations of the velvet smoking jacket appear in black and navy, but different colours pop up during the various seasons, and the festive period is a particularly special time for the smoking jacket, appearing in rich and deep greens, reds and blues.