LOOK OF THE MONTH: DECEMBER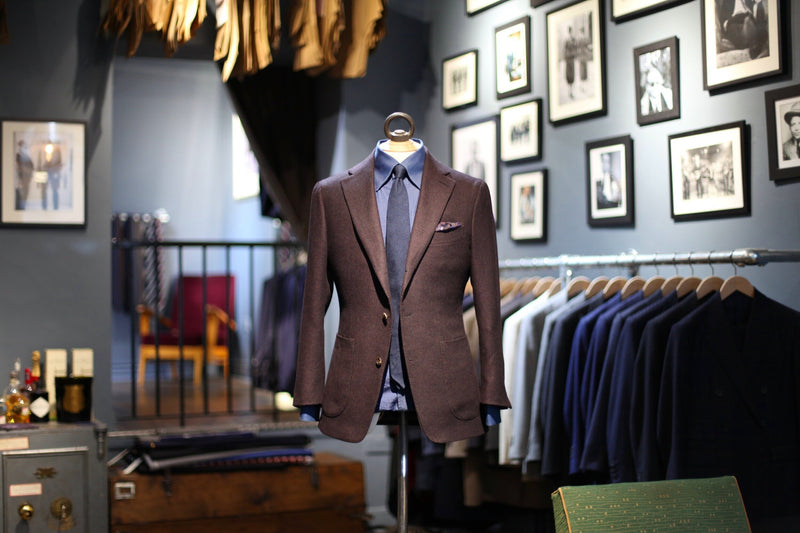 Merlot Wool Blazer - A festive merlot wool blazer with a few special twists - we're thrilled with how this one has turned out. 
Fabric: 
11oz pure  wool from Drapers, one of our Italian merchants.
Detail:
 

The details on this piece are pretty special. We chose a soft, non-padded Neapolitan shoulder, which gives a subtle ruche around the sleeve caps. Single breasted, with a notch lapel and patch pockets, we went for the 'three roll two' style: three buttons, the top one is hidden under the lapel roll, the middle button used for fastening, and the bottom left undone. What's more, we chose a Milanese buttonhole for the lapel, which is an extra special, hand-sewn hole, a true sign of craftsmanship and identifier of a bespoke-made suit.  
When to wear: 
To the Christmas party! It's a wintery jacket, warm since it's made of wool and comfortable with those soft shoulders. It's fairly relaxed, soft and Italian looking; we think it could be pretty versatile.
How to wear:
The jacket offers quite a few options when it comes to trousers; you could perhaps go for a classic navy hopsack or fresco, or otherwise a dark charcoal flannel. We think it would look great with a roll neck, and finished off with a pair of suede loafers or brogues.