LOOK OF THE MONTH : FEBRUARY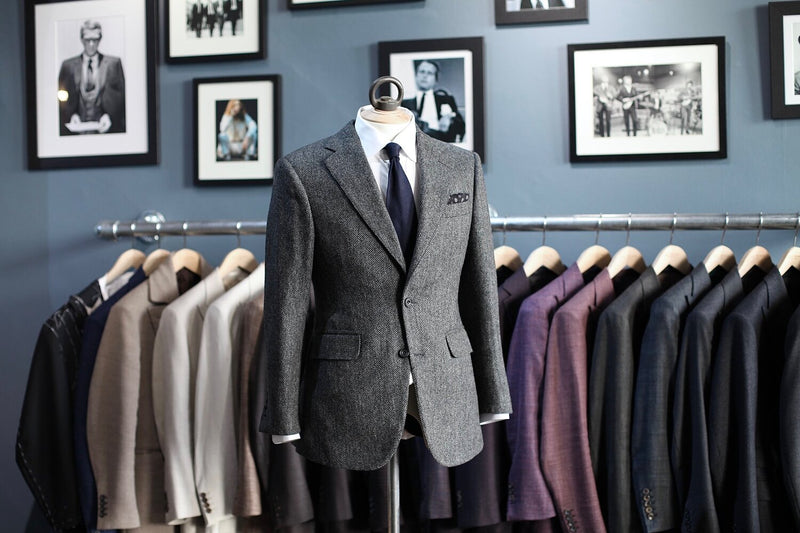 Grey Tweed Herringbone Suit
Our grey tweed herringbone suit  is everything we could've hoped for: a winter classic with a sophisticated, modern twist. Crafted from sherry tweed, this piece is lighter weight and more breathable than your average tweed, making it both comfortable and versatile. 
Fabric:
11oz sherry tweed from Holland and Sherry.
Detail:
For this piece, we chose a notch lapel on the jacket, providing a simple, clean-cut aesthetic. With two buttons and two straight pockets, without the ticket pocket, February's look is simple but very effective. 
When to wear:
Tweed is a wintry fabric, but this suit's sherry tweed is not as heavy as traditional tweeds, and has a softer feel to it. Relatively light weight and breathable, this suit can be happily worn around and about for the whole day.
How to wear:
This would look great styled with a grey or black roll neck, but would look equally cool with a white shirt and grey cashmere tie. We could even be tempted to make this one a three-piece. Then just add some black suede shoes and you're good to go