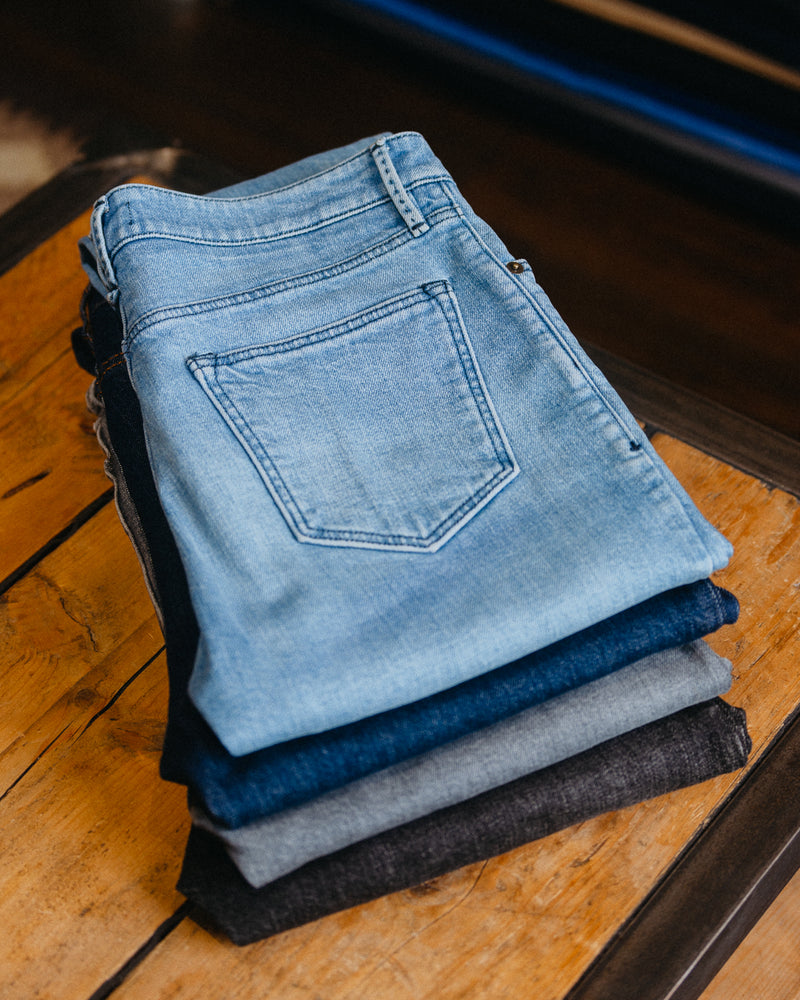 Everyone has that one trusty pair of jeans that cannot be rivalled, regardless of the many hours spent browsing, or wasted in changing rooms, in pursuit of a replacement pair. But what if you could get jeans made, from scratch, to your ideal fit, cut and look, and, even better, have multiple pairs made to the same specification? Well, we're pleased to say you need look no further than Jack Davison Bespoke, where we are now offering a made-to-measure denim service. So, when you visit us, whether it's for a full bespoke suit, a couple of shirts, some trousers, or a tie, you can now add the perfect pair of jeans to the list. 
Going made-to-measure with jeans means you govern the cut. You decide on leg width and length, and where the waist falls. Your shape and dimensions will of course be fully accounted for in the jeans' creation, and we'll work to create the silhouette you want.  
We've hand-selected a range of the finest quality Italian denims in multiple colours, shades and washes, to ensure all possible preferences are catered for, and so that if you want them in every colour (which we're confident you will once you've tried your first pair), then you can. We also hold selvedge denim - a denser weave, and consequently more hardwearing, with a unique texture and appearance. Selvedge denim, we think, looks great in a wider leg, worn turned-up with boots. And, of course, you can add any details you like and play around with style. 
In four to six week your jeans will be ready for their debut; so what are you waiting for? Finding your next pair of jeans will be a breeze.