LOOK OF THE MONTH: JANUARY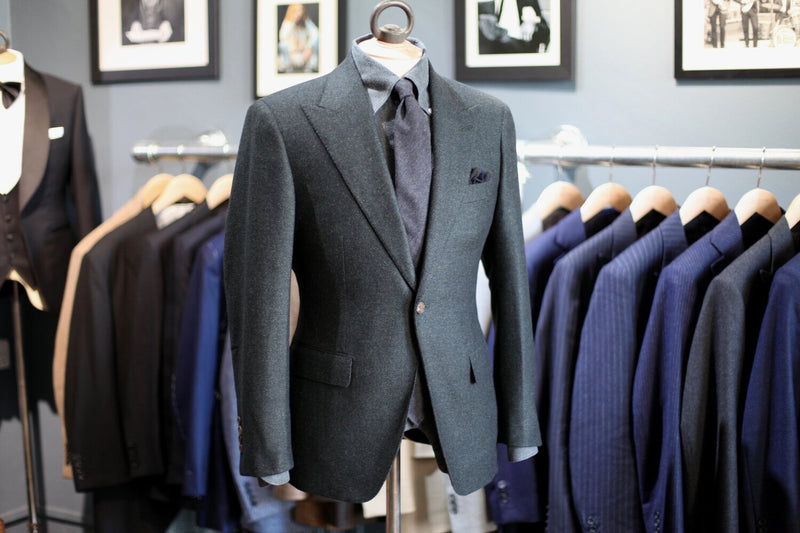 Forest Green Wool Jacket
A fresh forest green for the new year, this versatile wool jacket will take you through from winter into the green shoots of spring. 
Fabric:
11oz flannel twill, from Drapers.
Detail:
This piece epitomises the smart-casual look, with its single breasted front, peak lapel and one button closure. We kept it simple with two straight pockets and a soft shoulder – just a thin pad to keep it looking smart but unstructured. 
When to wear:
The flannel lends this jacket warmth, but not overly so; this could take you through from January to April, so is beautifully versatile. It's one that can be worn about town, for those days when you don't want to wear a full suit but still want to maintain a relatively smart look. The colour adds a distinctive touch, we think.
How to wear:
This is a really easy one to style. We like the idea of wearing it with dark brown trousers or cotton chinos, but grey and navy would definitely also work. Along with a grey flannel shirt, grey cashmere tie and dark brown shoes, this makes everyday dressing just that bit more special.