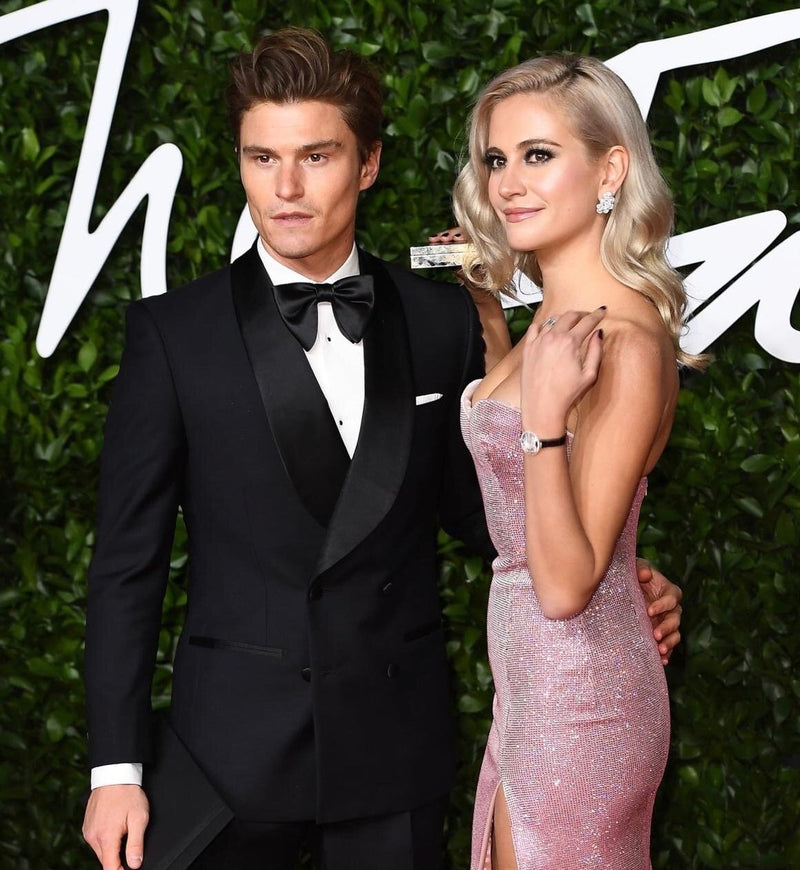 Awards season is upon us, and whether you're up for a gong or not, it's good to know what your options are when it comes to formal dress, especially with wedding season being only a few months away. 
We've had the pleasure to dress many friends of the house for their red carpet appearances, so we thought we'd take the opportunity of awards season to show off some of our past creations, to inspire you to plan ahead and get fitted now for your next wedding, event, or, who knows, awards ceremony.
Oliver Cheshire wore our midnight blue tux with shawl lapel to the 2017 Fashion Awards. A 3pc with a narrow leg, styled with a shiny patent loafer and a cheeky glimpse of ankle, it's a look that proves the dinner suit can be classic but still very cool. 
For the 2019 Cannes Film Festival, we created another 3pc shawl lapel suit, styled this time with oversized bow tie, and dark pocket square; a masterclass in understated sophistication. 
Also at the 2019 Fashion Awards was Oliver, this time donning a pretty special midnight blue double breasted mohair number with shawl lapel. The drape on the satin lapel is the stuff of dreams; we were thrilled with how this one turned out. With a superbly oversized bow tie and a wide leg trouser, this look couldn't be much sharper. 
Last but certainly not least, why not go for something a little bit like our creation for the 2018 Fashion Awards? This rich chocolate brown dinner suit pushed the tuxedo boundaries, without being too over the top. Double breasted with brown satin peak lapels, six buttons and a wide leg trouser, this piece hinted at 1970s tailoring, updated with 21st century cool. This could be worn from autumn into winter, a great alternative to your classic black or blue. 
Inspired? We can create any of these and more for your next big occasion, so what are you waiting for?